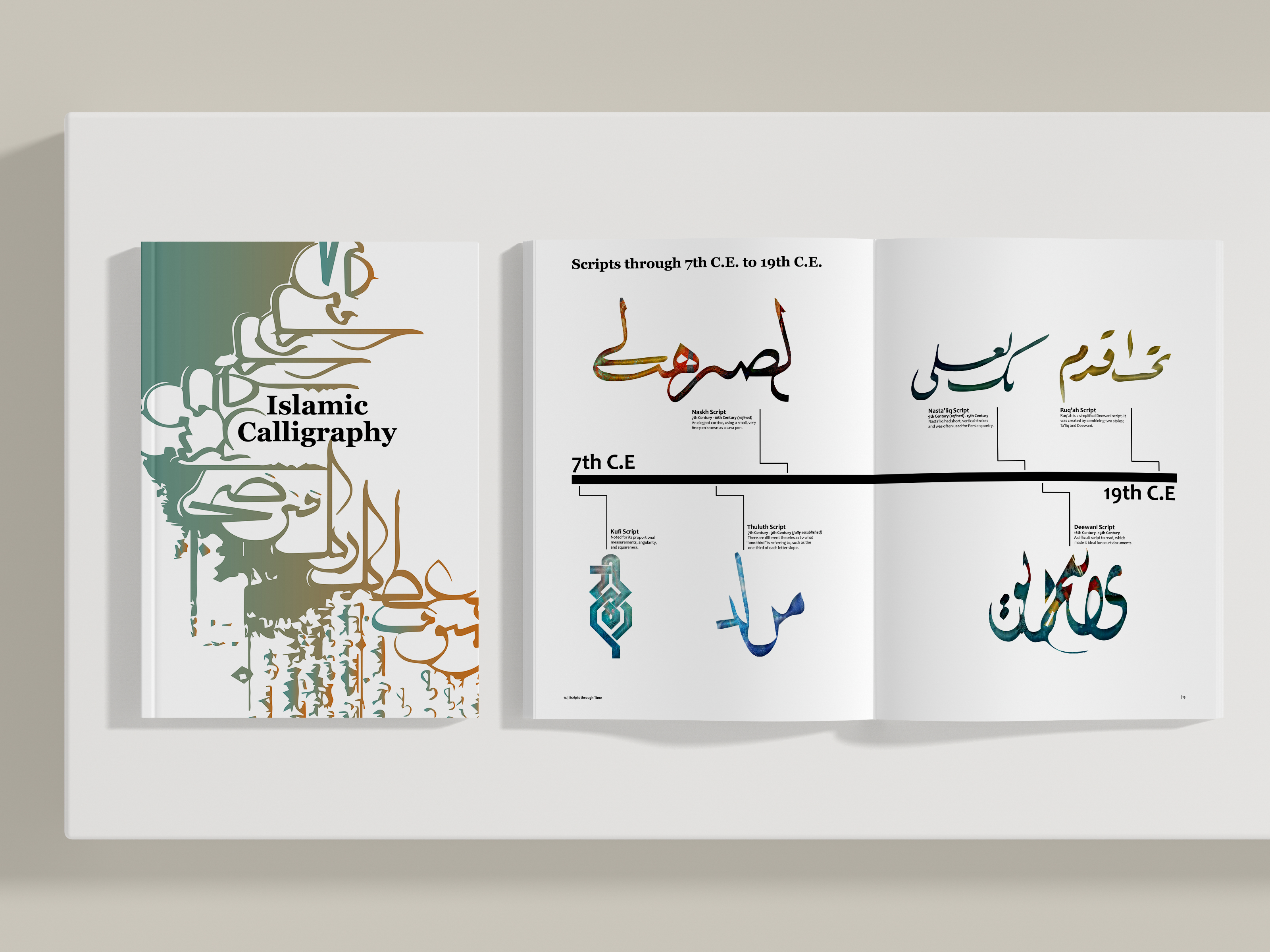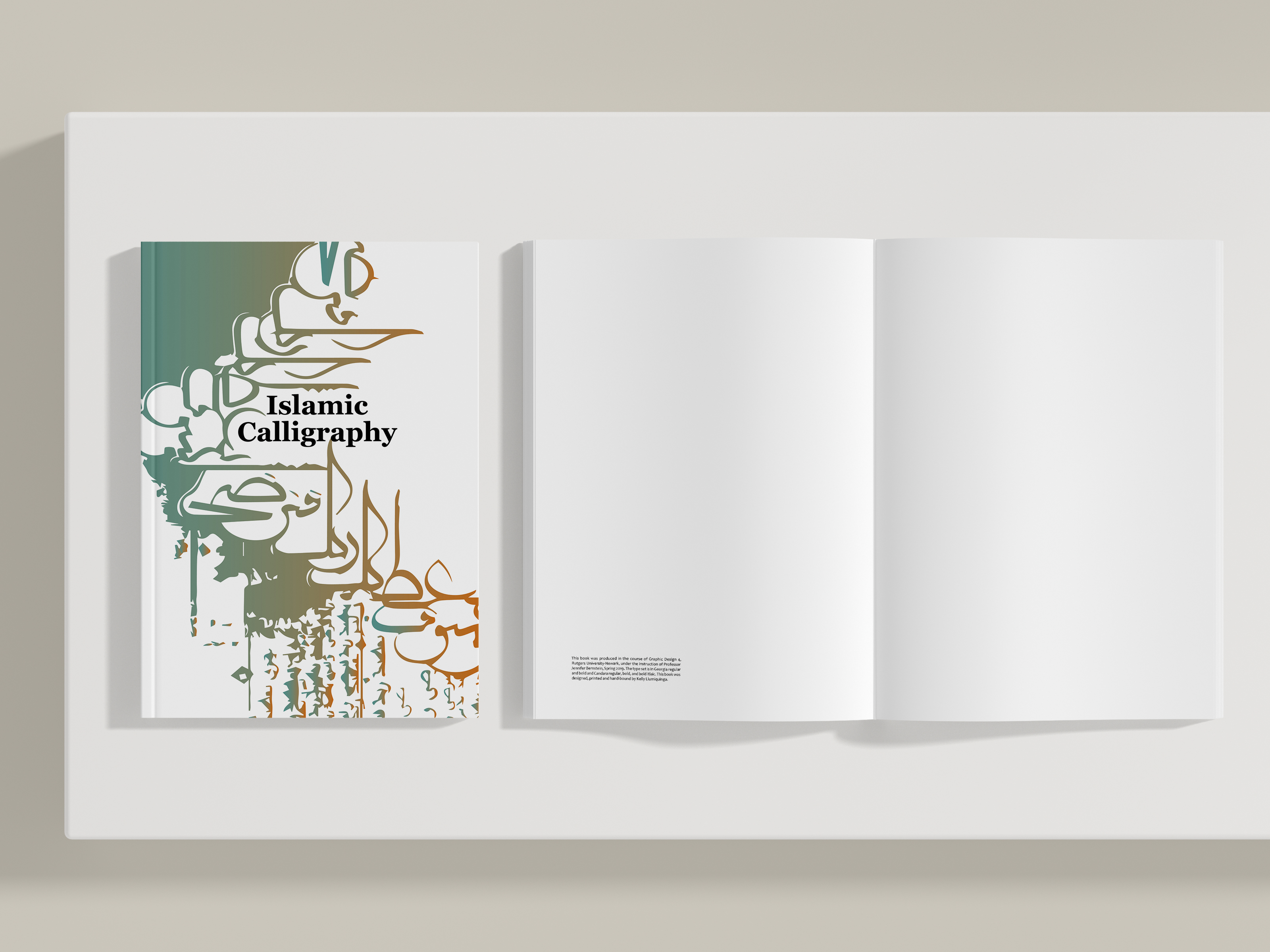 Editorial: Islamic Calligraphy, Spring 2019

This large-scale editorial is about the history of Islamic Calligraphy. From how it all began with its many scripts surfacing throughout the centuries, to how its applied in Islamic art and design, and to how calligraphy can be a profession. All written content was developed through research of different sources. And all imagery was created with found images put together developed in Illustrated.
Gotham, Fall 2018

This foldable book is about the typeface, Gotham. Among the foldable book, it shows its straightforward information about the type; its history, who designed it and its classification. When fully opening this book, on the back there's a poster design that showcases where Gotham's origins come from. Because Gotham is a geometric san serif, it was used to create the city's skyline within the letters of Gotham.

Lives in Translation, Spring 2019

The Design Consortium is a student/faculty collaborative and creative studio at Express Newark/RU-N. ­As a member of the DC, I was able to take part in the design and development of Lives in Translation. I was a part of a team creating an interface to see how many languages the students who participated can speak. Seeing the connections and learning their experience of being bilingual or trilingual.

Long Term Lead, Fall 2019

This project is to raise awareness and urge people in Newark to get tested for lead poisoning. Because of the rising levels of lead found in Newark's water pipes, residents are forced to make careful decisions about their water usage. Through abstract graphics of blood cells activity, this project invites people to interact with these projections and help spread the word and inform others about lead exposure.

College Tuition Rising, Spring 2020
Almost everyone experiences stress to some extent, and college students are certainly no exception. It's known that college is a time where stress is presented every day and that the new amount of responsibility can be overwhelming. Many students report dealing with varying levels of stress throughout college for a number of different reasons. From college itself, plus homework, deadlines, family, work, finances, and over all with life, stress affects students' physically, mentally, emotionally, and financially. From research and collective data, STRESS: College Edition represents and acknowledges the scope and severity of stress that college students experience. While it provides information, it also attempts to offer help for students to cope.

In the installation College Tuition Rising, it represents the increase of tuition from 2000 to 2020. The constant worrying about affordance makes finances the most common stressor among college students. Looking how the bar graph is getting higher and higher informs the viewer of how higher education is becoming more unreachable to students by the year. Its either causing them to stress or causing them to miss a year or so of school because they aren't able to afford it.
Inner Tensions, Spring 2020
In Inner Tensions magazine, it represents some aspects of college stress. From talking about the stressor, itself, to the psychological effects, to the different types of stress and to some coping methods. This magazine is to inform readers a deeper meaning behind stress other than the common rapid heartrate feeling. From research collected and by using photography, facts, and quotes, it all helps to acknowledge that college is a time where stress can cause significant damage to a student.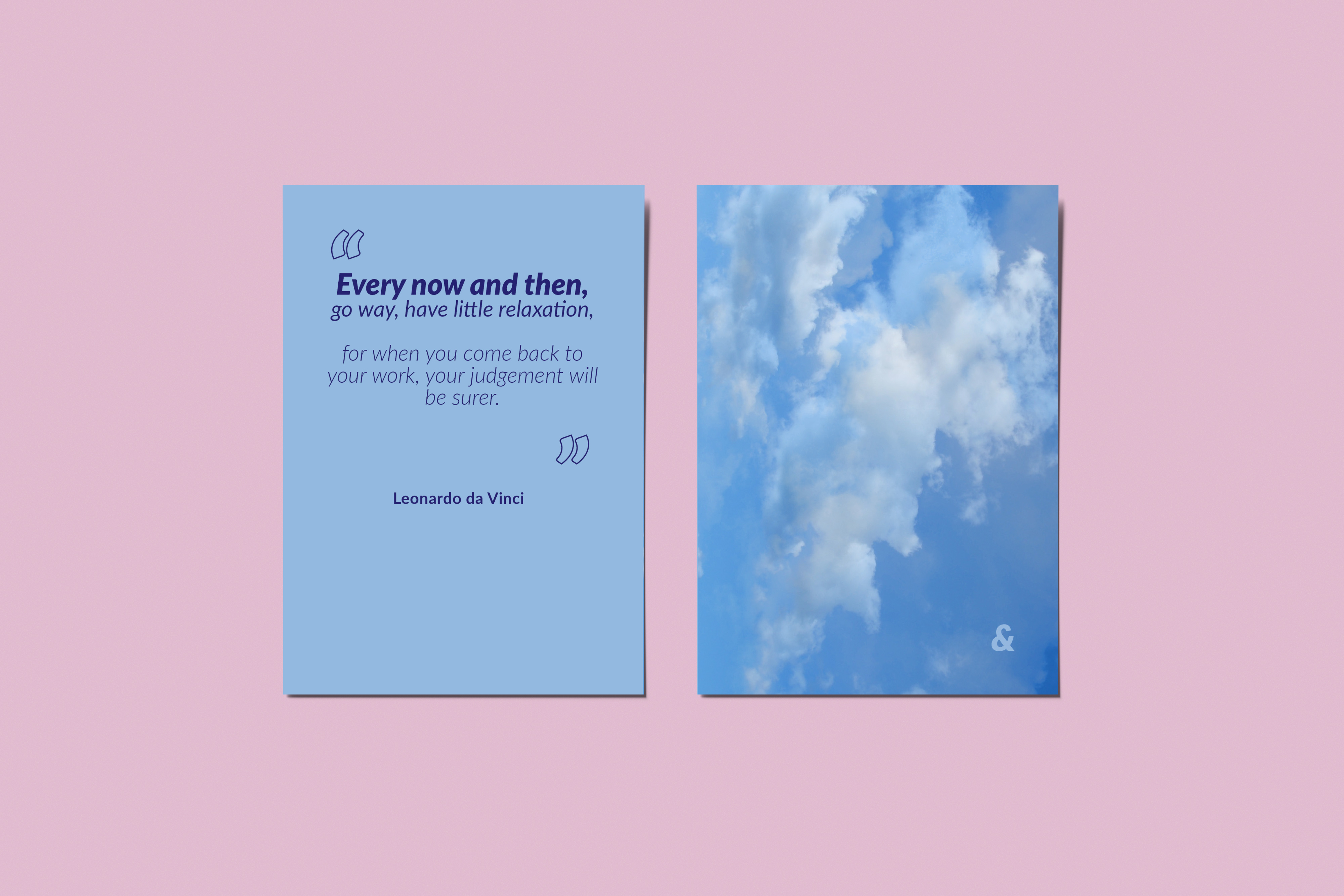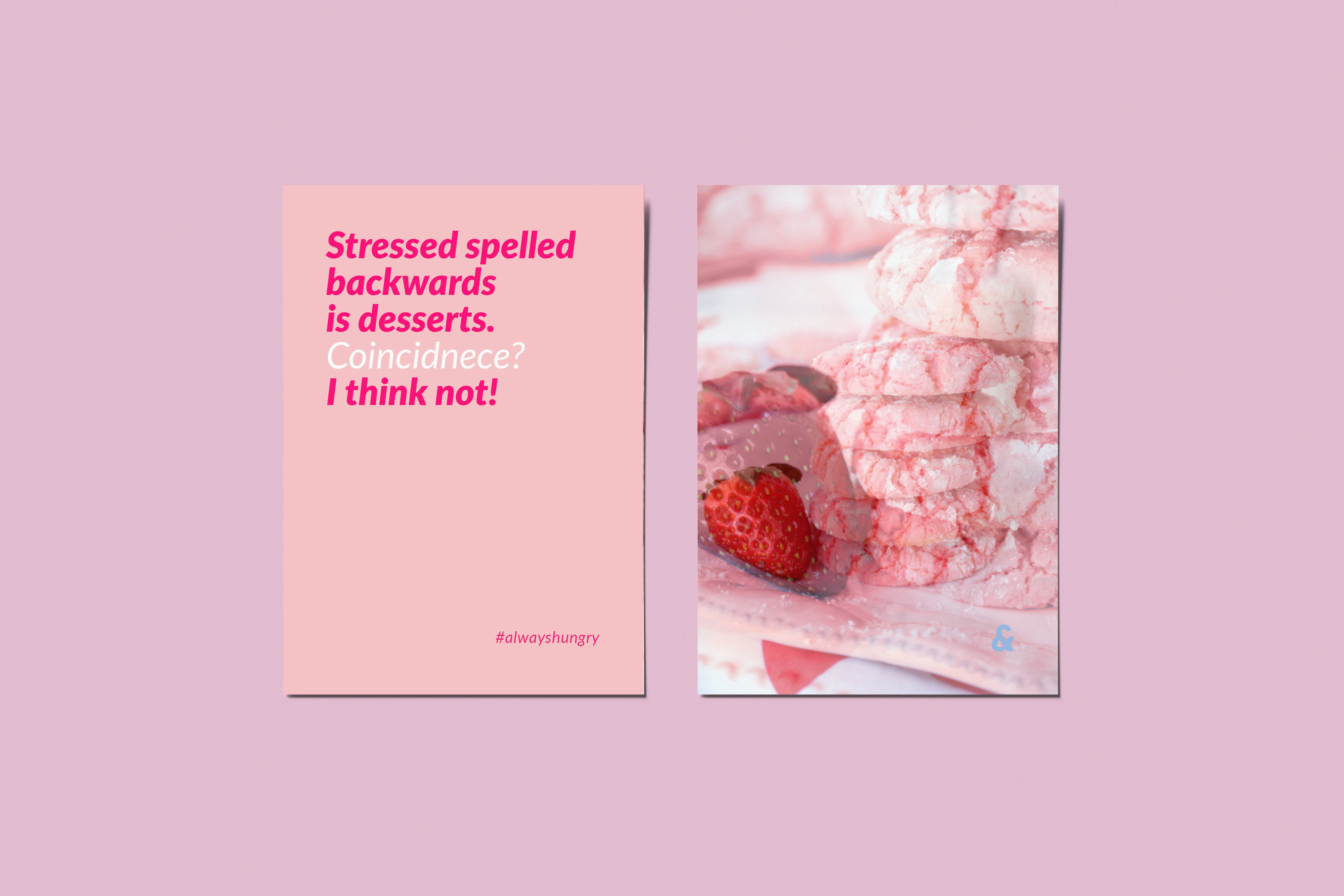 Relax & Reflect, Spring 2020
In Relax & Reflect kit, it represents de stressing. Sometimes students need a reminder that stress isn't forever. This card kit contains imagery created by multiple found images developed in Photoshop and reassuring words, quotes, and light humorous words from research and collected data from college students themselves. Essentially, these cards are like a first aid kit to reducing stress.